NextGenRoadFuels – Sustainable Drop-in Transport Fuels from Hydrothermal Liquefaction of Low Value Urban Feedstock is coordinated by the University of Aalborg (Denmark) and is carried out by a consortium of eleven partners from seven countries. The project started in November 2018 and will last until 2022.
Aalborg University
The Department of Energy Technology (ET) at Aalborg University consists of approximately 120 scientific staff, 100 PhD students, and 400 BSc and MSc students. The department has world class experimental facilities covering the range of research fields within the department. Within the field of HTL, ET hosts pilot scale facilities for continuous liquefaction as well as catalytic upgrading, supplemented by access to micro-scale parametric units and extensive analysis capabilities. Furthermore, actual fuel testing can be carried out in the lab.
Steeper Energy Aps
Steeper Energy Aps (DK) is commercializing its highly energy-efficient super-critical water hydrothermal liquefaction technology, Hydrofaction®, to convert low-value lignocellulosic or bio-organic wastes into greater yields of advanced biofuels when compared to competitive systems.
Chemical Process and Energy Resources Institute | CERTH
The Chemical Process & Energy Resources Institute (CPERI) is a public research institute that conducts high calibre basic and applied research to develop novel technologies and products and to pursue scientific and technological excellence in selected areas of Chemical Engineering, including Energy, Environment, Materials and Process Technologies.
CENER (National Renewable Energy Centre of Spain)
The National Renewable Energy Centre of Spain (CENER) develops applied research in renewable energies, and provides technological support to companies and energy institutions in six areas: wind, solar thermal and photovoltaic solar energy, biomass, smart and efficient buildings and districts, and grid integration of energy.
Technical University of Munich
The Technical University of Munich (TUM) is an excellence University, ranked 50 in the recent Shanghai ranking scheme. The Chemistry Dept. is among the first three German University Chemistry schools. With 500 professors and over 40,000 students it is one of the largest technical Universities in Europe.
Karlsruhe Institute of Technology
KIT – The Research University
From fundamental research to applications in natural sciences, engineering sciences, economics, and the humanities and social sciences. Important topics are energy, mobility, and information. Founded in 2009 as a merger of Forschungszentrum Karlsruhe and Universität Karlsruhe, 25,495 students and 9,297 employees.
SINTEF Energy Research
SINTEF Energy Research is an institute for applied research dedicated to create innovative energy solutions. SINTEF Energy Research is part of the SINTEF Group, which is one of Europe's largest independent contract research organisations. SINTEF is an independent, not-for-profit organisation.
Haldor Topsoe A/S
Haldor Topsoe is a world leader in catalysis. We enable companies in the chemical and oil & gas industries to get the most out of their processes and products, using the least possible energy and resources. And we are the forefront of developing sustainable technologies.
ENI S.p.A.
ENI is an integrated oil company that operates across the entire energy chain, employing some 82,300 people in 85 countries around the world. The main research topics on the production of biofuels are: hydrogenation of oil and fats to produce HVO, microalgae and yeasts as oil sources, waste to fuel processes.
SEANRG BV / GoodFuels
GoodFuels is a sustainable fuel company. It has a deep knowledge base, strong client portfolio and unique sustainability profile as a market developer for sustainable fuels. It has its own storage/blending facilities, and a growing network of filling stations.
ETA Florence Renewable Energies
ETA is a consultancy and engineering firm based in Florence (Italy) active in the field of renewable energies, with a multi-disciplinary and international team. Since 1994 ETA has taken part in over 250 projects and has organized more than 200 international events. In addition to be organizer of the annual European Biomass Conference and Exhibition (EUBCE), in EU co-funded R&D projects, ETA covers project communication & dissemination strategies in large consortia.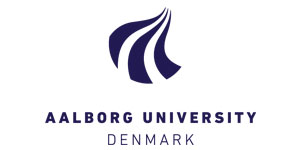 Aalborg University
Coordination and Management; feedstock characterization, expertise on HTL process/conversion
Steeper Energy Aps
Business development and risk management
Chemical Process and Energy Resources Institute | CERTH
HTL bio-crude upgrading and pilot scale validation
CENER (National Renewable Energy Centre of Spain)
Feedstock pretreatment; life cycle and sustainability analysis
Technical University of Munich
Karlsruhe Institute of Technology
Feedstock pretreatment and water management
SINTEF Energy Research
Technology scale-up and cost-analysis
ENI S.p.A.
Company in charge for upgrading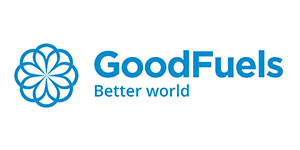 SEANRG BV / GoodFuels
Market assessment of HTL drop-in fuels and other products
ETA Florence Renewable Energies
Communication, dissemination and support to exploitation